What makes the Park Cities enclave of Dallas so popular and a fan favorite? It's no secret. With neighborhoods that offer small-town charm and urban sophistication, there's a lot to love for everyone. In the past, people might have considered living here if they were looking for a quiet suburb to raise a family. However, things have changed — for the better.
In recent years, Park Cities real estate has attracted many professionals and couples who all want the conveniences of city life without sacrificing their peace. After all, just by skimming the surface, this location (the town of Highland Park and the city of University Park) does seem prime for all types of homeowners. Luckily both the town and city life can coexist, and they do! The Park Cities have a lot to offer, and the list of reasons people love living in them keeps growing. Here's what makes them worth your while.
The location is prime
People want proximity to their favorite places when it comes to any location. With all the Park Cities real estate going so fast, it's easy to see why they're so popular. The Park Cities are known for their prime location, making them perfect for families and homeowners. As long as you love what Texas offers, you'll also love this top-tier pin on the map. You'll never need to leave the area with easy access to just about anything.
Downtown Dallas is just a short drive away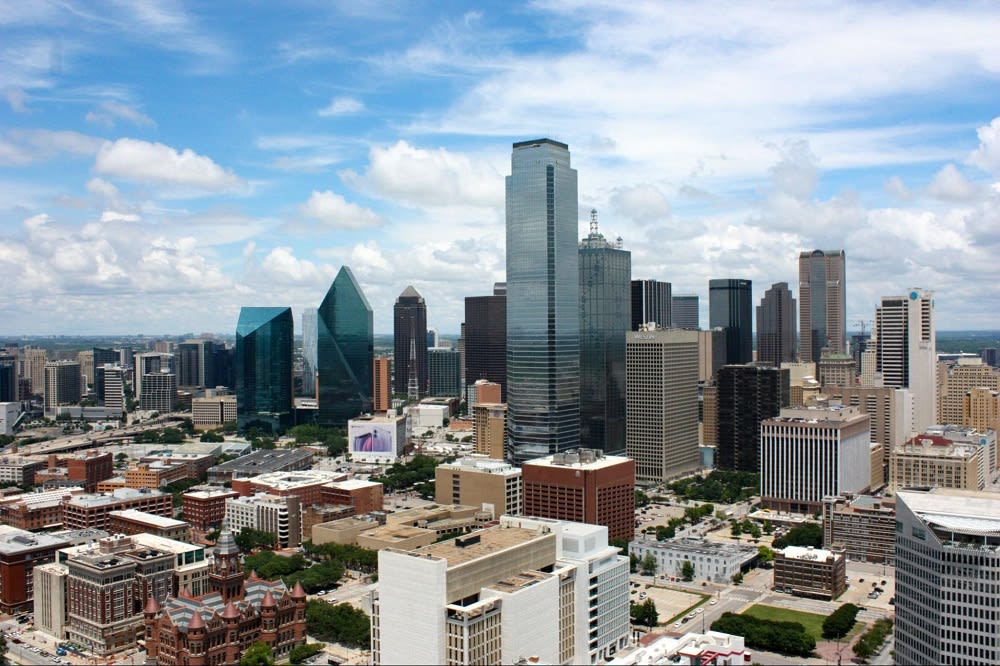 It's no surprise why the Park Cities are in such a prime locations. With just a short 15-minute drive, you can make your way to downtown Dallas in no time. If moving near a major Texas city is important to you, then you'll find this pin on the map highly convenient. And because of such proximity, you can also enjoy all there is to love about Dallas' day-to-night entertainment scene. This top feature holds the high standard for Park Cities homes for sale. There simply aren't many locations that can compete with a place like this.
There's a balance between town and city life
As mentioned, the Park Cities are known for their small-town charm and urban sophistication for a good reason. The town of Highland Park and the city of University Park have complementary qualities. This is especially attractive to those who love both environments, bringing them together with balanced harmony. To add to this advantage, visitors or homeowners can enjoy the small town in connection with the city's opportunities. This places a significant focus on the neighborhoods, making the city life much quieter, enjoyable, and more like home sweet home.
The neighborhoods are distinctly charming
Photo courtesy of hpvillage.com
If you asked a local what neighborhoods near Dallas have the most charm are, their answer would likely be Highland Park or University Park. Beyond a great location, Park Cities real estate is also known for being among the best in terms of charm and aesthetics. Surrounded by Dallas, this distinct enclave is home to some of the most beautiful houses and charming neighborhoods.
As if that wasn't enough, it's also home to the best public schools in Texas. So if home aesthetics and education are high on your priority list, then the Park Cities will likely shine brightly to you. You can never say no to luxury when it's on your doorstep — and the Park Cities deliver this effortlessly. Accessing established luxury residences and neighborhoods is easy here.
There's always something to do
When considering a new home to relocate to or simply visit, the available entertainment, dining, and shopping options are just as important as home amenities. Luckily, the Park Cities are famous for their endless list of recreational and leisure activities. From swimming and tennis to 4th of July parades, there's always something to do every day. Park Cities homes for sale are true winners regarding these exciting activities.
The dining and shopping scenes are abundant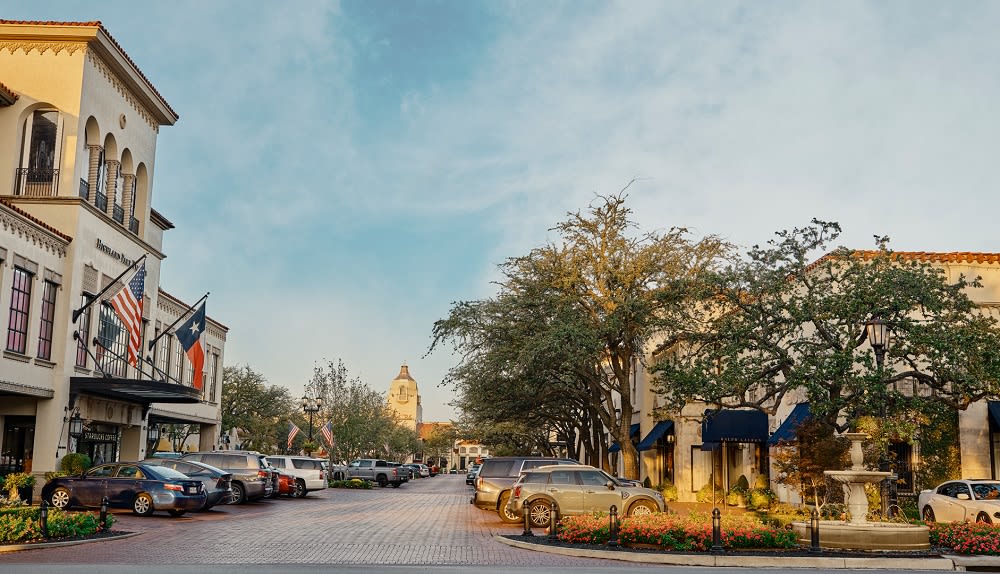 Photo courtesy of hpvillage.com
Nearby the Park Cities, you'll find numerous restaurants and shops within walking distance of your home or vacation stay. This hot spot is home to many dining options, including the popular
Bistro 31
, known for being a delicious bistro spot on the map. And like many dining options around Dallas, you can find just about any cuisine around the city.
As for shopping, the same applies. With premier options like the
Highland Park Village
, you have access to your most beloved high-end luxury brands. It is also America's first self-contained shopping center, attracting international visitors annually. And if this historic landmark isn't enough, there's always
Preston Center
for more shopping.
Nature adventures are endless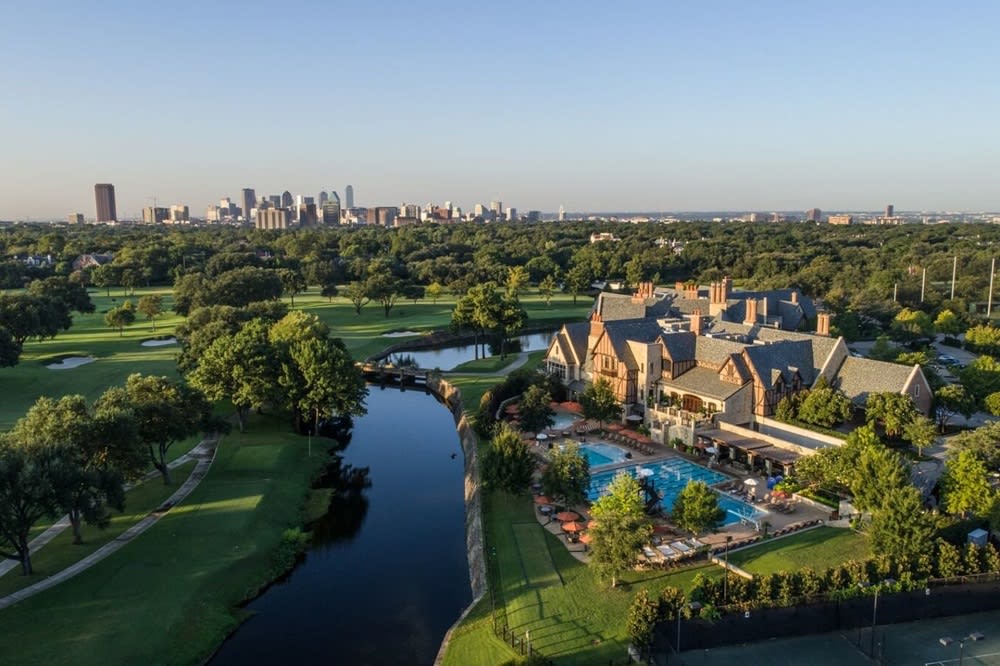 Photo courtesy of www.dallasgolfhomes.com
When dinner and shopping just don't hit the spot, maybe some time with nature might. The Park Cities are nestled in the heart of the Dallas Greenbelt, a trail system that stretches from Cedar Hill to Garland. With more than 200 miles of trails, there's no running out of time with nature.
Some hotspots in the nature sector are the
Dallas Country Club
and
White Rock Lake
. This popular daytime duo are great places to get away and find some serenity in your favorite activities. Participate in some casual local golf, walka couple of miles, or sit back and watch the view.
Finding the perfect place that meets all of your standards is always a challenge, no matter the location. But for the Park Cities in Dallas, the people have spoken. The hot spot has been known for the happy balance between work and play, attracting more and more visitors and new homeowners as the years go on.
If you find yourself searching for all the Park Cities homes for sale on the market, you might want to partner with a local expert. Agents like
Katherine Roberts
have just what you need to find your home sweet home. In addition to Park Cities, she works in neighborhoods like
Preston Hollow
and
Midway Hollow
, among other Dallas communities.
Reach out to Katherine
today as the first step in your search.